Rental Requirements / Info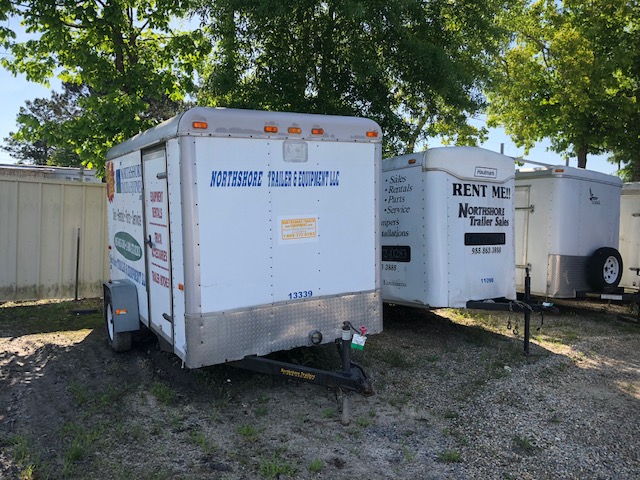 CLICK HERE TO SEE RENTAL FLEET LISTINGS
Rental requirements vary by trailer. Please check the listing page for the trailer that fits your needs to ensure you meet all of the requirements necessary to rent our trailers.
Delivery available on equipment rentals only. $60.00 each way up to 15 miles ($40.00 minimum, 30 mile round trip min), and $2.25 per additional mile.
Requirements vary by type of trailer. as a general rule, the basic requirements are as follows:
All towing vehicles must have a frame mounted hitch and working electrical connection. *NO BALLS ON BUMPER ALLOWED*
Trailers that exceed a 7000# GVWR require a 3/4 ton or bigger truck
Any trailer that has electric brakes requires a functioning brake controller in the tow vehicle
Dump trailers require working "all time power" on the 7-way plug or trailer battery will not recharge
Equipment rentals are 8 hours allowed on the meter per 24 hour period.
Valid driver's license
Valid insurance on towing vehicle
Major credit card only accepted for trailers longer than 16' and all dump trailers and equipment rentals. ***CARDS THAT SAY DEBIT ON THEM WILL NOT BE ACCEPTED FOR THESE RENTALS***
Debit card accepted for trailers 14' and smaller
Weekend rentals are calculated at 1.5 days. Any trailer rented between 4pm-5pm Frideay or 9am-1pm Saturday that is returned by 9am on Monday will be calculated at 1.5 days. Equipment rentals that fall under weekend rental are allowed 8 hours on the meter.
Equipment is to be returned with the same amout of fuel. If not fuel will be calculated on a market plus basis
Other factors may be taken into consideration at the time of rental. We reserve the right to refuse connection on any rental at our discretion.
Rental Categories (click link):